Flowers are everywhere! Spring is here and now is the time to start planting those summer flowers that will bloom all the way through October.  I cannot think of a better way to bring some excitement back to a landscape design than by adding some fresh flowers that will last half of the year.
To make this fun, consider changing it up from year to year. In fact, at Archer Services, we have a pretty wide selection of flowers to choose from. Because we're located in the Greater Houston area, our city's big slice of Texas accommodates a host of beautiful Spring blooms. In this article, and in the coming posts, I'll be discussing various flower species that bloom well in our climate. Furthermore, we'll share how we like to use these flowers in our landscape designs, and how we maintain them.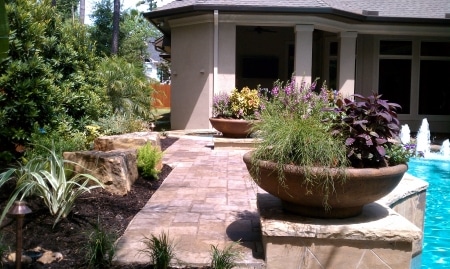 Perfect Spring Blooms for Your Houston Landscape
I've provided a full list below of all the flowers and plants that will help enhance your landscape.
Angelonia
Begonia
Blue Daze
Coleus
Gerber Daisy
Heliotrope
Impatiens
Lantana
Marigold
Nasturtium
Pinta
Portulaca – Moss Rose
Potato Vine
Salvia
Scaevola
Sunflower
Verbena
Vinca
Zinnia
Though this is a short list of the most popular plants in our area, there are hundreds more to choose from. And for those of you who want something different than all of your neighbors, contact us for a landscape assessment.  I also recommend that you visit your local specialty nursery and have some fun.  Ask the staff for some help in choosing the plants that are just right for your space. However, be sure to take pictures of your yard beforehand to show the areas where you'd like to add enhancements.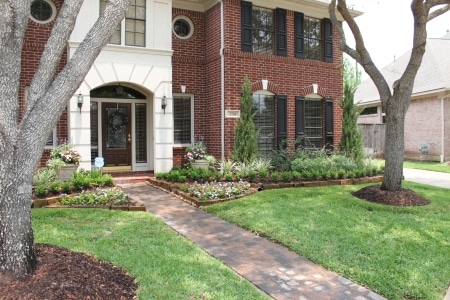 We're Here to Lend Our Expertise
If you have questions or you want to learn about a plant that I missed in my list, please call or text us at 281-203-7615.  You can also send us an email at service@archerservices.flywheelsites.com.  We'd love to hear from you!
In the meantime get out and enjoy this beautiful Spring weather.