If you are spending more time at home and in your yard, you may be giving serious thought to new or updated landscaping.  Even the simplest landscaping updates can turn your yard into an oasis that makes you even more content to be at home.  Like all things, there are trends in landscaping that seem to change a bit from year to year.  The landscaping trends for 2020 can bring timeless beauty to any outdoor space.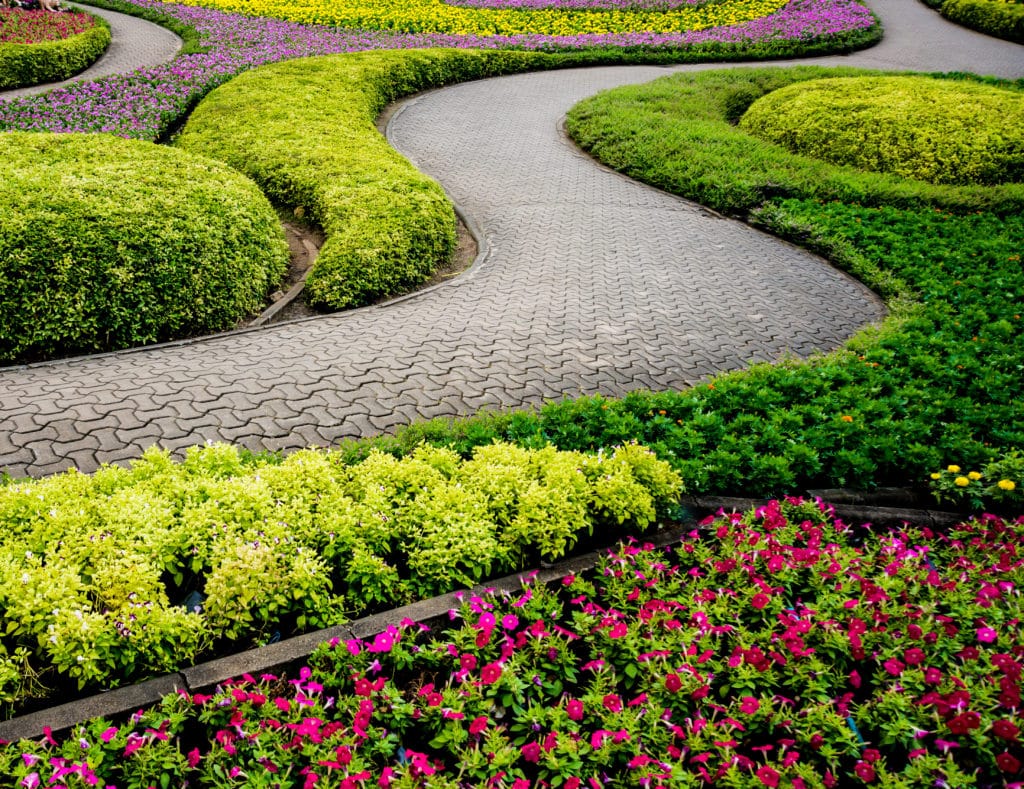 Multi-Season Landscaping
Amid COVID-19, homeowners are spending more time at home and it appears that it will be this way for some time.  As such, they are looking for landscaping elements that will allow them to enjoy their outdoor space during all seasons.  The use of pergolas, awnings and outdoor fans and heaters are very popular as it will allow them the option of being out during the hot days of summer and the cooler days in the fall.
Many homeowners are also focusing on trees and shrubs that offer enjoyment throughout the year, such as fruit or different textures and fall colors.   Some of the low maintenance trees that homeowners enjoy include species such as dogwood, panicle hydrangea, and serviceberry.
Native Plants
While there are so many different plants that you can implement into your landscape, a theme this year and for the past couple of years is to incorporate more native plants.  These are plants that are found naturally in the area and will thrive in the climate.  As people become more aware of climate change and water conservation, the move toward native plants has increased.  Many people also choose this option because it usually requires less maintenance.
Drought Tolerate Landscaping
As more and more local jurisdictions are imposing water regulations, there has been a move toward drought-resistant landscaping in the last couple of years and this has carried over into 2020.  Many beautiful drought tolerant plants will add texture and color. Popular drought-tolerant plants include succulents, lantana, and Russian sage.  You can check the U.S. Drought Monitor to see if you live in a drought-prone area.
Patterned Hardscapes
Hardscapes have always been popular, but this year it's all about hardscapes with patterns. Patios and walkways are now more intricate than before with permeable pavers and bricks laid in a variety of shapes such as basketweave, lattice, and chevron patterns.   Patterned hardscapes allow for outdoor spaces to be usable but also beautiful and inviting.
Let's Embrace 2020 Trends Together
If you want to make your outdoor space as trendy as possible, we would love to work with you.  Archer Services can implement any of the trends you see here, or we can work together to make you a trendsetter!  Give us a call today at 281-973-5435 so we can set up a time to meet and discuss the improvements you would like to make to your outdoor space.