June is here, which means summer is upon us.   Lawn care can be complicated in the summer months when the Texas sun is blazing down on us.  If you have been considering adding a pop of color and texture to your outdoor space with flowers, you will need to choose carefully.  Not all flowers can withstand full sun, but some will be able to withstand the heat and bring you joy all summer long.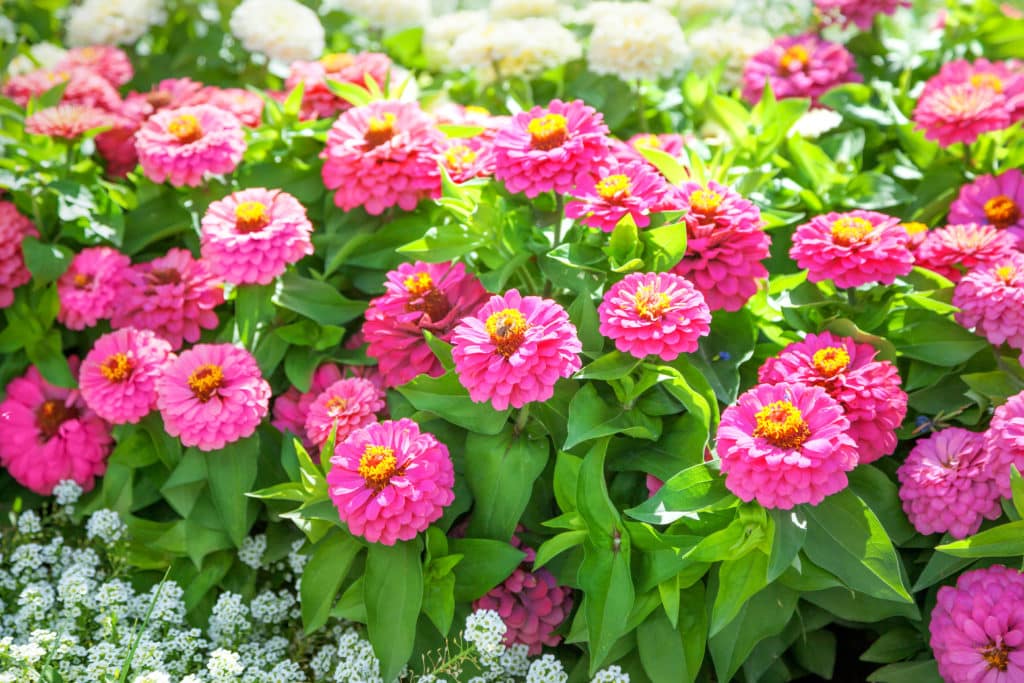 Flowers that Love the Sun
Flowers are a great addition to any outdoor space as they add texture and color and simply make the space more beautiful.  There are some sun tolerant plants that you can enjoy even in the height of the summer, including:
Zarha Zinnia. If you love zinnias, you'll be happy to know that in 2018 Ball Horticultural Company introduced a hot weather friendly zinnia.  The Zahara zinnia provides nearly endless flowers and as a bonus, the plant is quite hearty and resistant to disease.  They are available in a wide assortment of colors and do well in containers as they form a mound of 12 to 18 inches tall and wide.  If you're looking for bright bursts of color, this is a great option.
Diamond Frost Euphorbia. If you like white flowers, this is going to be an instant favorite. This flowering plant has made just about every "top plants" list in the last several years.  The white flowers are eye-catching and look great in pots.  These plants truly prefer full sun but will do well in partial shade, as well.
Supertunia Petunia. If you love petunias, you are in luck!  The Supertunia is a nonstop flowering variety.  The plants form a 12 to 24-inch mound with stems climbing as high as three feet.  You won't need to worry about deadheading and the flowering will continue until a hard frost.
Bolivian Begonia. If you like bright bursts of color, you will love the Bolivian Begonia. This plant has bell-like blooms that will turn heads.  When you place these outdoors you'll attract hummingbirds, too!  You can get these in a variety of colors from bold and bright to soft and pastel. If you enjoy keeping things alive from one season to the next, you can take a tuber from the plant and keep it in the soil in a dark place over the winter so it'll sprout in the spring!
Summer Snapdragon. This is a plant that will truly thrive in the heat and will provide you with a flower show unlike any other.  This is an annual that has flowering spikes in shades of pink, purple, white and colorful blends.  These flowers are great additions to floral bouquets, and as a bonus they'll attract butterflies throughout the summer.
Let's Plant Together
This is just a glimpse at the heat and sun tolerant plants that you can add to your outdoor space.  If you have visions of vast gardens full of beautiful flowers, Archer Services can help you choose the plants that will work the best in your space. Together, we can create an outdoor space that will inspire you and make your outdoor as colorful and enjoyable as possible.  Contact us today so we can get started!