If you have been considering having landscaping done you have probably realized that you have a lot of options. There are national brands that you may be familiar with, but before you choose the more familiar names, you may want to consider the benefits of working with a local landscaping company. There are benefits that you may have not even considered!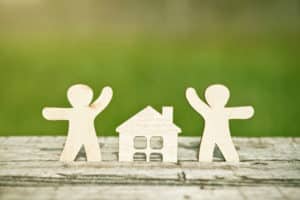 Local Experience
When you want to hire any professional it stands to reason that you would want to hire someone very familiar with your specific needs. Landscaping is unique to the area you live in, so it makes sense to work with someone familiar with local plant life, soil properties, and precipitation. Local landscaping companies will also understand architecture and what landscaping elements will compliment your home.
Local Economy
When you do business with local landscaping companies you are also supporting your local companies. While local companies may not have the marketing dollars behind them that the big chains do, they can provide you with the services that you need and when you pay them you're keeping your funds in the community. A community is only as strong as its local businesses, so why not pay into the success of your area?
Reputation Matters
If you're looking for a company that will do a good job, a local contractor is a great idea. Unlike the big businesses, local landscapers need all of the great reviews they can get because each one matters. Local companies do a great job because their reputation is their best marketing tool. Being your neighbor is a great incentive for the local guys to do an amazing job.
Archer Services Wants to Be Your Local Landscaping Company
Living in the Greater Houston Area, we understand that you have a lot of options for landscaping.  As a local landscaping company, we are intimately aware of your unique needs and would love to bring your landscaping dreams into reality.
Whether you may be looking for landscape design, landscape construction, or landscape maintenance,
We can't wait to get started on your project!