You can make your lawn look amazing even on a budget. There are a ton of backyard landscaping ideas Houston homeowners can incorporate into their yards. So, what are these low-cost lawn maintenance ideas that the best landscaping companies can help you with?
Add a Walkway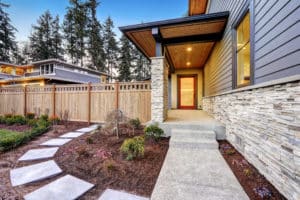 Walkways throughout your yard can be stunning and add property value when you are ready to sell your home. Walkways can be cost-effective depending on the type of stone you choose. The best lawn maintenance companies in your area will use digging tools to fit the stones where you want. This addition to your lawn can help with your lawn maintenance by keeping your garden safe when you walk over it. You won't have to worry about crushing any of your beautiful flowers with the new stone walkway.
Plants Trees and Shrubs
Well-maintained trees and shrubs can increase your home's curb appeal and property value. They are also very low maintenance, and a sapling can cost under $2. All you have to do is find a good place to plant them, add mulch, and wait for them to grow. To make it a little less expensive, you can use mulch alternatives like pine needles, grass clippings, leaves, compost, stone, and more.
According to research, about 32% of Americans garden in their yard's multiple times a week. This might not be a possibility for you and your busy schedule, costing more time and money than you had hoped. Use these tips to find low-cost and low-maintenance options.
Spread Mulch for Quality Lawn Maintenance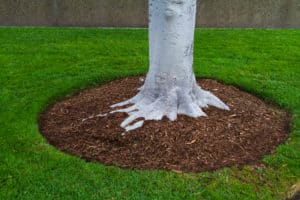 As previously mentioned, there are alternatives to mulch that you can use. These can include grass clippings, leaves, stones, straw, and more. These are inexpensive since you can find them all around your lawn. Mulch helps keep in moisture for the plants grown in that area. This being said, mulch or its alternatives are a huge plus when it comes to landscaping. It will help keep your plants hydrated longer and keep out those annoying weeds that you pick out of your garden.
Start an Edible Garden
To save money at the grocery store on fruits and vegetables, you can buy seeds for less than $5 a pack. This gives you a lot of seeds to start with and can help you save money in the end. It may be worth it to keep in touch with the best landscaping companies in Houston to make sure your edible garden is well maintained.
There's an endless number of landscaping ideas that you can add to your lawn. You can even increase your home's value by a lot with only a few dollars.
When it comes to your Texas Lawn Maintenance and your budget, you can do a lot for a little bit of money.