In the age of HGTV, you have probably heard about curb appeal and how important it is to the overall appeal of your home.  Yet, you may have not thought about how landscaping and curb appeal can impact your home value.  If you are contemplating selling your home, focusing on landscaping can add value and curb appeal.  Even if you aren't selling, increasing your property value is never a bad idea.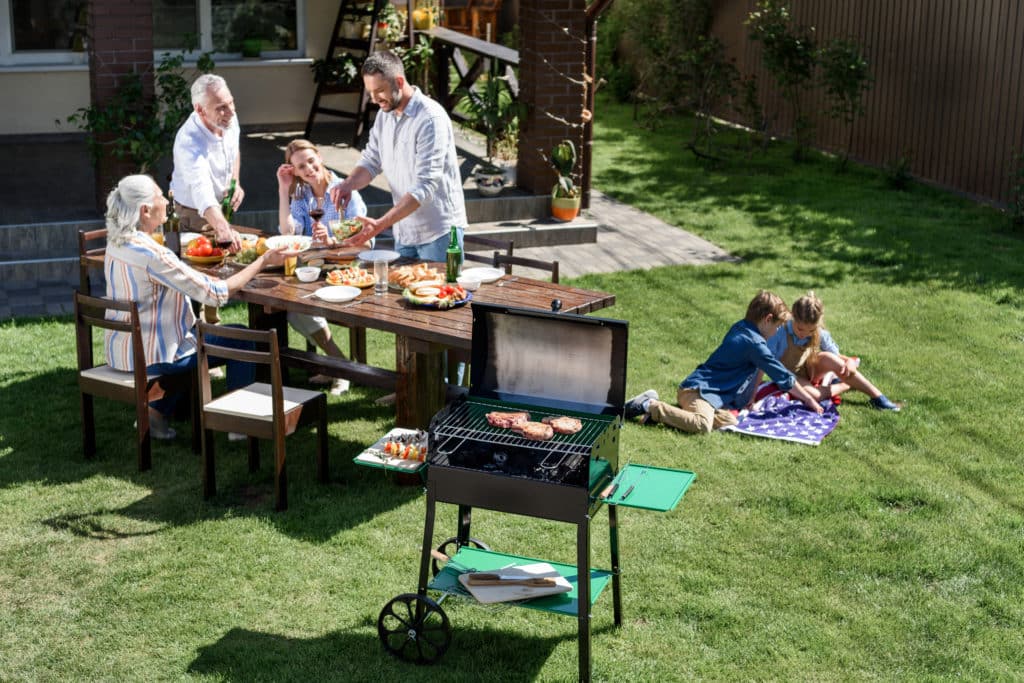 Ideas for Improving Property Value with Landscaping
Match your landscaping style to your home.  If there is currently a disconnect between the style of your home and your landscaping, working to tie the two together can create a more cohesive and appealing exterior look overall.  If you are unsure how to incorporate the style of your home into the landscaping, working with a professional landscaping service is a great idea.
Add Touches of Sophistication
If your current landscaping is straight forward and it just seems to be missing those elements that bring the home to the next level, think about touches of sophistication.  Curved flower beds, water features, a pergola, and other elements can ramp up the sophisticated feel, adding to the perceived value of the home.
Incorporate Automated Sprinkler Systems
If you are looking to add value, the addition of an automated sprinkler system is a great idea.  Many homeowners don't want the hassle of having to move a sprinkler from one area to the next.  An automated sprinkler system is a great investment as it will make lawn care easier and is also a great selling point.
Create Privacy
Privacy is always a big selling feature for homeowners. You can create privacy in your outdoor space by planting trees or you can utilize vines and more decorative elements.  When done properly, you can create an outdoor oasis that will add both value and beauty to your home.  A professional landscaper can help create privacy with the use of trees and other elements that will tie in beautifully with your home.
Let's Increase Your Home Value Together
Whether you are considering moving or you just want to add to the beauty of your home and neighborhood, Archer Services would love to work with you to increase your home value through strategic landscaping.  We pride ourselves on creating landscaping plans that are unique to each client and their specific goals.   Call us today at 281-973-5435 so we can talk landscaping.