In the time of COVID-19, we are all spending more time at home than ever before.  For many, their home is their office for the foreseeable future.  This is why it makes more sense than ever before to finally transform your outdoor space with beautiful backyard landscaping ideas.  A beautiful outdoor space can be your inspiration while you're working, your escape when you're stressed, and a fantastic staycation location if you are unable to travel as planned this year.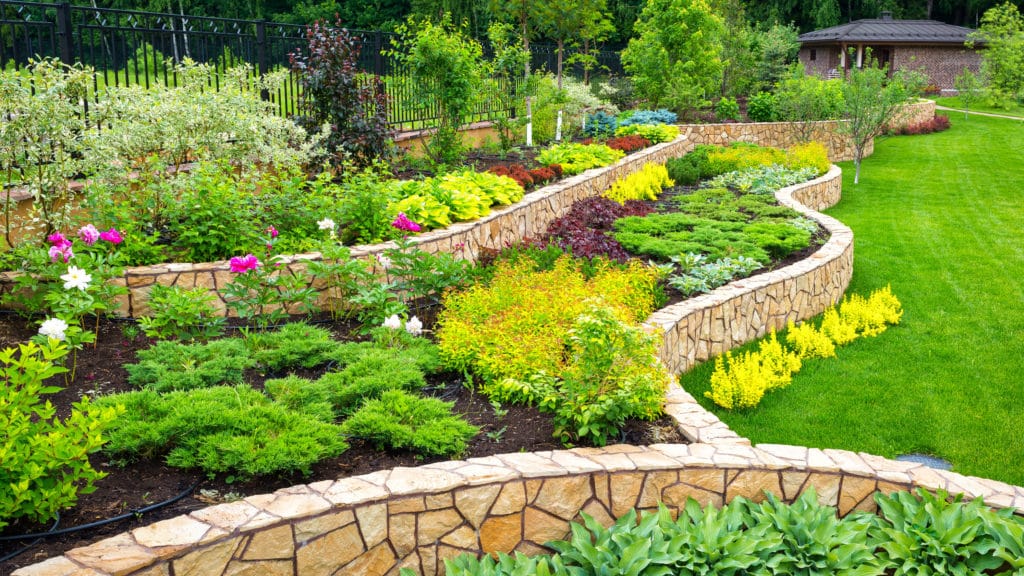 Add Some Greenery to Your Space
Does your backyard space feel drab and lacking? Great landscaping design can bring green into your space in a variety of ways.  Grass is a great feature to build on; when you add in plants and shrubs, and even trees and your yard will suddenly take on a magical feel. All the different colors and textures will make you want to step outside more often.
Beautify and Shade
If you know the Texas landscape, you know that shade is necessary for the summer months.  You can build shade into your overall landscape design.  A covered patio, pergola or other structure will offer unique design elements along with being functional and providing you with the essential shade that you need.  You can use a variety of materials including brick, stone, and wood to create a shade feature that is unique to your style and your home.
Water Features
If you would love to have some water in your outdoor space but you don't want to worry about a pool, a decorative water feature can make your backyard the true oasis you have always wanted.  Water features can range in size and style and can be constructed to match your home and other outdoor elements beautifully.  Also, the water feature will add a peaceful sound that will make your outdoor a space that you can go to truly escape.
Floral Elements
If you would like to add some color to your outdoor space, individual flowering trees, plants, or bushes are always a nice touch.  A bigger backyard landscaping project could involve beautiful flower beds or raised gardens that will offer a great place to sit and enjoy nature.
Improving Your Mindset and Your Home Value
A beautifully landscaped outdoor space will ensure that you always have a space that welcomes you to clear your mind.  Whether you're working from home, barbecuing with the family, or just enjoying a peaceful moment, a beautifully landscaped outdoor space can improve your whole outlook on life.
Additionally, when you invest in landscaping construction you will also boost your overall home value.  Landscaping is one of the few investments in your home that you will get a return on if you decide to sell your home in the future.
Partner with Archer Services to Build the Outdoor Space You Have Dreamt Of
If you have been dreaming of an outdoor space that you will love spending time in, we would love to partner with you to create your vision. We are observing social distancing and can do all planning and estimating while distancing so we can work together, separately, to create a place that will inspire your life.