Now that fall is officially here, it is a good time to start planning some general front and backyard landscaping maintenance. This will help to ensure that your outdoor space stays beautiful during the fall months, but also ensures that your yard will be well prepared for the winter months.  There are some simple tips for fall landscaping that can be done by most homeowners.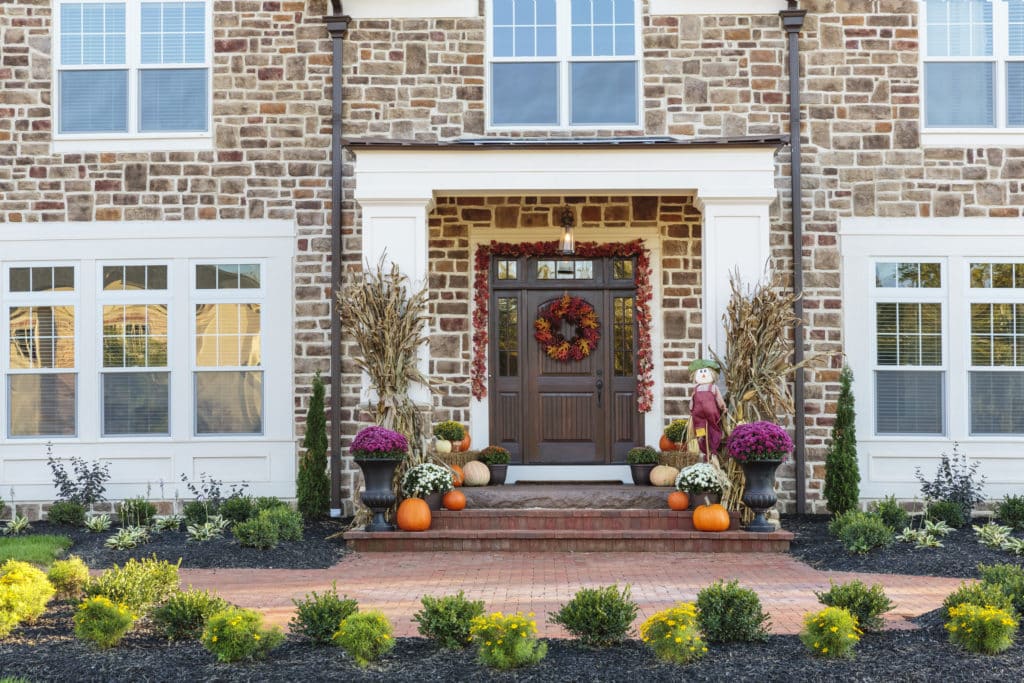 Remove Old Foliage
If you look around your yard and you see a lot of dead foliage around your trees and shrubs and in your beds, it is a great time to clean these areas up.  Raking these areas will not only make your lawn and garden areas look better, it will reduce the amount of cleanup you will need to do in the spring.
Mulch
Mulch is a great option in the fall.  Many people do it in the spring but filling beds and surrounding trees and shrubs with mulch in the fall is always ideal.  Fresh mulch not only looks nice but will also help the plants to maintain moisture and will also protect the root systems from frost during the winter months.
Mow the Lawn
In many areas, like in Texas, we will still be mowing our lawns for a couple weeks before the end of the growth season.  But, it is a good idea to mow your lawn one last time at the end of the mow season.  It is advisable when you do mow the last time for the fall, to adjust your mower so the grass is two to two and a half inches longer than you likely keep it in the fall and summer.  This will help to protect the grass roots during the winter season and will also help encourage thick, lush turf come spring.
Plant New Shrubs
Many homeowners are surprised that the fall months are a great time to plant new shrubs.  This is because the combination of warmer soil and cooler air will help to stimulate root growth.  Stimulating root growth now will allow the new shrub to get acclimated in the new area before it goes dormant for the winter months.  Planting in the fall will also help to ensure that you can enjoy the shrubs or trees in the spring and summer of the following year.
Need Help with Fall Front and Backyard Landscaping? Archer Services Can Help!
Are you thinking big for fall landscaping?  Maybe a new pergola?  A new patio?  A walkway or fireplace?  We would love to be a part of your fall landscaping visions! Fall is a great time to bring your vision to life as there is still plenty of time to enjoy the outdoors here in Texas!  We would love to meet with you and discuss bringing your landscaping visions to life.  Contact us today to get started!